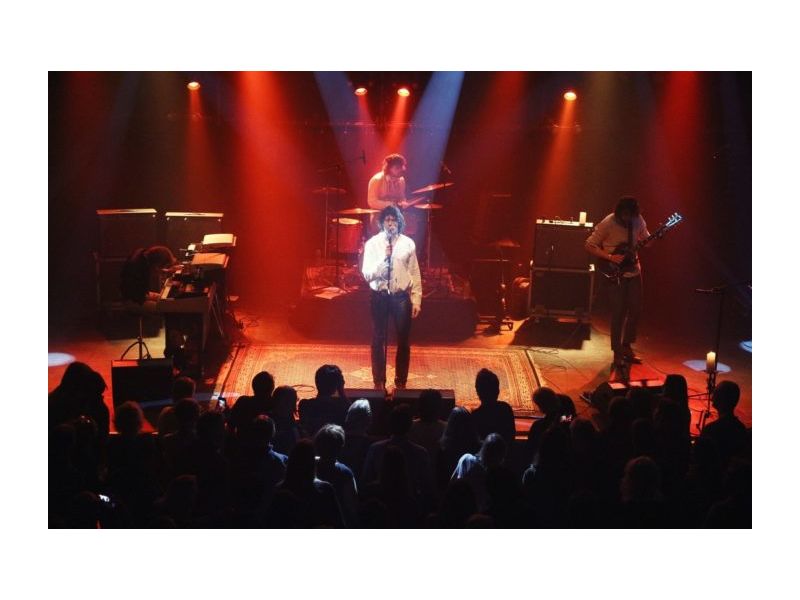 Information
Tribute-Band
Jim Morrison gilt als Rockmusiker, der die Fantasien, Visionen, Ängste und die Selbstdestruktivität der Generation der späten 1960er Jahre artikulierte und exemplarisch auslebte. Gemeinsam mit den Doors erweiterte er das Repertoire der Rockmusik um mehrschichtige Konzeptstücke und Formen des Rocktheaters. Die Shows der Doors waren energiegeladen, explosiv, spannend und oft ereignisreich. The Doors in Concert bringen diese Zeit zurück auf die Bühne. Authentisch, leidenschaftlich und perfekt im Sound und Outfit. Jeder der Jim Morrison und die Doors mochte, sollte sich dieses Ereignis und diese Tribute-Show nicht entgehen lassen.
 
Die absolute Authentizität ist das Markenzeichen dieser holländischen Tribute-Band. So werden nur Instrumente benutzt die exakt auch die Originalband spielte, um sich dem richtigen Klang so gut wie möglich zu nähern. Jedes Instrument und jedes Stück der technischen Ausrüstung ist sorgfältig und liebevoll dem Original-Equipment nachempfunden und zusammengestellt, damit der glorreiche Originalklang bis ins feinste Detail erhalten bleibt. Das Repertoire umfasst Songs der Alben The Doors In Concert, Live at the Aquarius Theatre, Live in Pittsburgh, Live in New York, Live in Stockholm und Live at the Matrix mit allen bekannten Hits.
Show more »
https://jubez.de/#!/event/the-doors-in-concert/
Getting there
Travel information Deutsche Bahn AG
Please enter the point you wish to depart from. You can also include a street address in order to get a more precise result.