Seán Treacy Band live in Die Stadtmitte!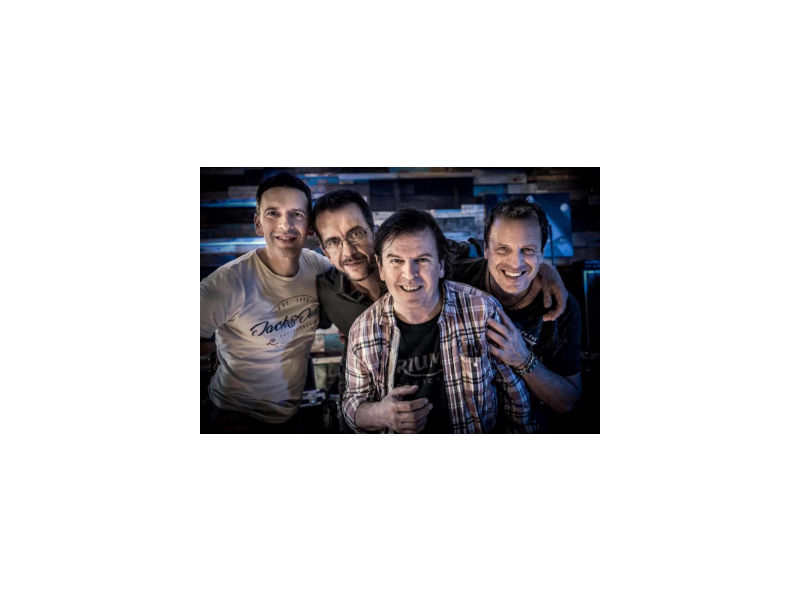 Information
In unserem wundervollen Innenhof könnt Ihr Sean Treacy und Band bei einem kühlen Getränk & Flammenkuchen genießen! Der Eintritt ist frei, es geht ein Hut für Spenden herum.
Die erfolgreiche Band wurde zunächst 1996 unter dem Namen "Anything But Trouble" gegründet, bevor man ab 1999 als "Seán Treacy Band" auf die Bühne ging. Schon in der Anfangsphase galten die vier ambitionierten Profimusiker als Geheimtipp in der Szene; mittlerweile haben sich die Jungs bei allen Arten von Veranstaltungen etabliert und sind stets dabei, wenn Stimmung und gute Laune gefragt sind. Im vergangenen Jahr war die Band um den irischen Frontman Treacy bei nahezu 200 Konzerten präsent; zahlreiche TV- und Radioauftritte, eine Tournee und unzählige Live-Gigs zeugen von der Beliebtheit der außergewöhnlichen Band.
Im Laufe der Jahre hat sich stilistisch einiges verändert; so kam Treacy weg vom Folk hin zu Oldies und Rock. Auf unzähligen Konzertbühnen; u.a. im Vorprogramm von PUR, Roger Chapman, Big Country, Hothouse Flowers, Nena, Paddy goes to Holyhead konnte die Band mehr und mehr ihr Können unter Beweis stellen. Stilistisch bietet die Band eine musikalische Bandbreite, die ihresgleichen sucht.
Und da sich die Qualitäten der Band mittlerweile im ganzen Land herumgesprochen haben hat die Seán Treacy Band bereits als Begleitband von vielen "Großen" der Musikszene fungiert – Fish (Marillion), Edo Zanki, Peter Freudenthaler (Fools Garden), Stephan Zobeley (Grönemeyer), Kosho (Söhne Mannheims), Rolf Stahlhofen (Söhne Mannheims), Alex Auer (Xavier Naidoo), Tobi Reiss (Laith Al Deen), Henni Nachtsheim (Badesalz), Stoppok oder Henning Wehland (H-Blockx) - um nur ein paar zu nennen!
Show more »
reservierungen@die-stadtmitte.de 0721-3546381
Getting there
Travel information Deutsche Bahn AG
Please enter the point you wish to depart from. You can also include a street address in order to get a more precise result.