Schreng Schreng & La La - Toujours Kultur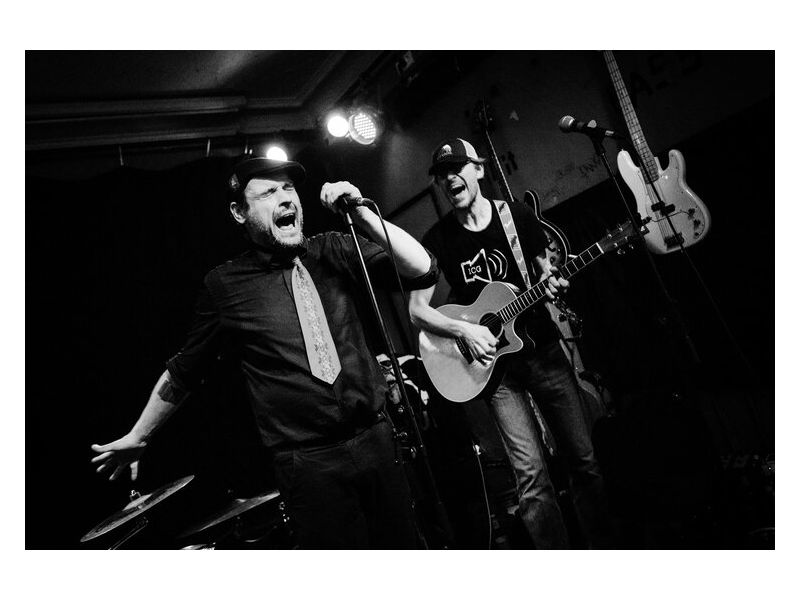 Information
Der Zeitgeist spukt, während Schreng Schreng und La La spucken: Grosse als auch kleine Töne, diffuse Gefühle und Heidenspass in Form von glitzernden Klangfontänen. Mit dem Herzen denken, via Gedankenkraft nach hier, da und an Feiertagen gar nach St. Pauli entfliehen – und sich selber nicht zu ernst nehmen – im Gegensatz zu den Themen, die man in den Texten verarbeitet. Dazu kommt eine ähnlich horrende Anzahl an Akkorden wie die RAMONES sie einst bemühten. Jedoch wird hier neben der Gitarre ein wenig kinderzimmeresker instrumentiert als bei den lederbejackten Ur-Punks. So geht Zeitgeistexorzismus in der La Schreng-Schule. Mit Konfetti an Stelle des Kruzifix. Von stetem Seifenblasenhagel und dem Wunsch nach einem weltweiten Langeweileverbot begleitet, spielen und performen Schrengschreng & Lala einen wahnwitzigen Mix aus Bob Dylan, Horatio Alger, Iron Maiden und der Pennymarkt-Plünderung bei den legendären Chaostagen. Wären sie ein Film, hiesse dieser "Fear & loathing und schlaflos in Düsseldorf Oberbilk – nicht Seattle, Dirk". Noch Fragen? Prima!
Show more »
https://www.toujours-kultur.de/programm/schreng-schreng-la-la
Getting there
Travel information Deutsche Bahn AG
Please enter the point you wish to depart from. You can also include a street address in order to get a more precise result.