Räuber Hotzenplotz Mitmachausstellung für Kinder und ihre Familien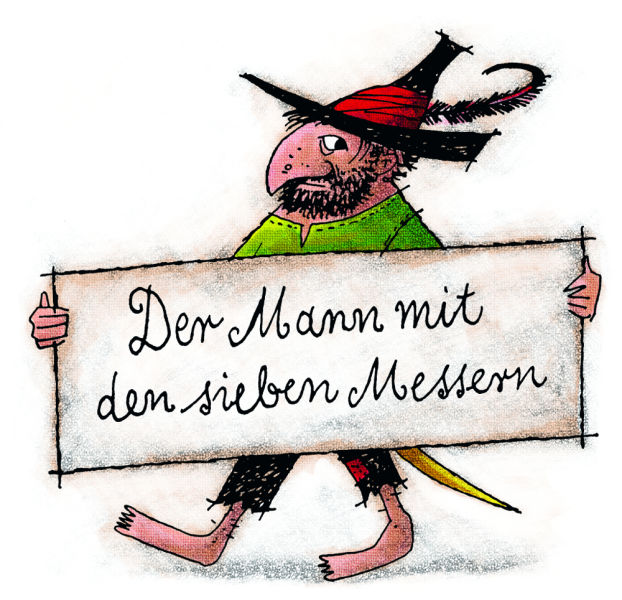 Information
Gefährlich bewaffnet mit sieben Messern, scharf auf Gold und Großmutters Kaffeemühle ...
Das ist einer der beliebtesten Helden der deutschen Kinderliteratur. Die Mitmachausstellung Räuber Hotzenplotz lässt Kinder und ihre Familien den ersten Band von Otfried Preußlers Kinderbuchklassiker unmittelbar erleben. Auf den Spuren des bekannten Schurken unterstützen sie Wachtmeister Dimpfelmoser, können dabei spielen, entdecken und dank vieler Mitmachstationen selbst an den Abenteuern von Kasperl und Seppel teilhaben. Dabei bewegen sich die Kinder in liebevoll eingerichteten Räumen: Sie besuchen Großmutters Küche und streunen durch den Wald. Auf ihrem Weg durch die Geschichte machen sie auch einen Abstecher in die Höhle des Räubers Hotzenplotz und in das Studierzimmer des Zauberers Petrosilius Zwackelmann. Richtig aufregend wird es dann in der Küche des Zauberers und im Unkenkeller!

Die Ausstellung bietet ein vielfältiges Mitmachangebot. Es gilt, eine Goldkiste zusammenzupuzzlen, Sandspuren zu folgen und eine eigene Höhle zu bauen, einen magischen Spiegel auszuprobieren, kreativ mit Wörtern zu spielen oder selbst Theater zu machen – eine Sache ist sicher: Langweilig wird die Räuberjagd in keinem Falle.


Für die Hotzenplotz-Ausstellung erhielten die Ausstellunggestalter Bernotat & Co den German Design Award 2020 in der Kategorie "Fair & Exhibition".
Show more »
Getting there
Travel information Deutsche Bahn AG
Please enter the point you wish to depart from. You can also include a street address in order to get a more precise result.