Kinderkonzert mit Gorilla Club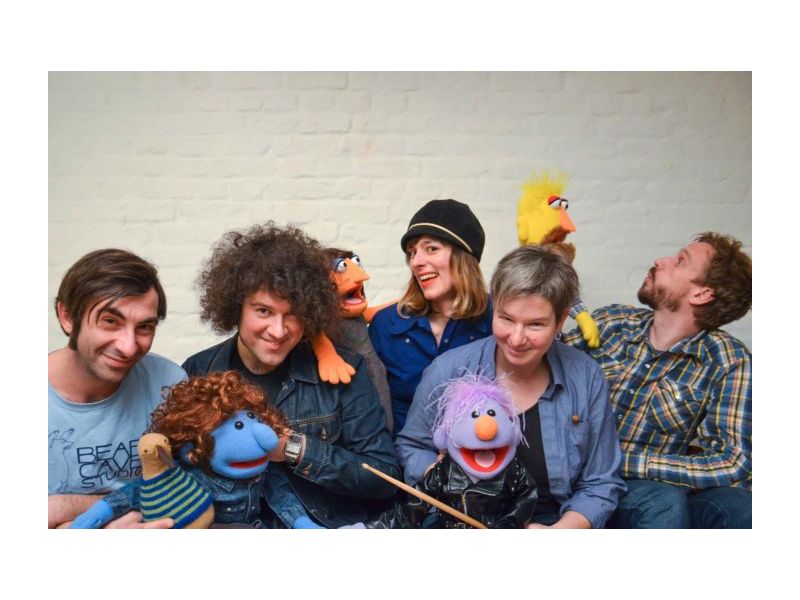 Information
"1-2-3-4!" für Kinder ab 5 und auch Erwachsene
"Der Gorilla Club ist eine tolle Rock- und Popband, die das jubez in Karlsruhe ordentlich zum Wackeln und Träumen bringen wird. Es kann getanzt, gehüpft, mitgesungen oder einfach nur zugehört werden. Sie haben eine abgefahrene, verspulte, liebenswerte, krachige und einladende Sammlung von Liedern zum Immer-wieder-Hören dabei und garantieren eine herrliche Gorilla-Party im Konzert-Club. Der Gorilla Club hat auch ein "Nebenprojekt" für Erwachsene, die Band Locas in Love. Aber jetzt gilt erst einmal: Kinder und Gorillas nach vorne!!!
Nachdem die Oetinger-Compilation-Reihe Unter meinem Bett mit bereits drei erfolgreichen Teilen den Spagat geschafft hat, Musik in die Wohn- und Kinderzimmer oder Familienautos zu bringen, die sowohl Eltern als auch Kinder begeistert, präsentiert Oetinger nun GORILLA CLUB mit ihrem Album "1-2-3-4!"
Hinter dem Namen GORILLA CLUB verbirgt sich die Kölner Indie-Pop-Institution Locas In Love, die seit Beginn des Jahrtausends sieben von der Presse gefeierte, zwischen Köln und New York produzierte Alben veröffentlicht, sich leicht unterm Radar als Ausnahmeband etabliert und zugleich ihre Spleenigkeit in immer höhere Höhen geschraubt hat."
Björn Sonnenberg, Stefanie Schrank und Jan Niklas Jansen aka Locas In Love – laut Spiegel Online "wichtig und beruhigend", laut Süddeutsche Zeitung "wohltuend abgeklärt und brillant verkopft" – existieren in einer eigenen Nische, sperrig, umarmend, obsessiv. 2016 steuerten sie zum zweiten Unter meinem Bett-Teil den Song "Von hier oben" bei und waren danach bei vielen der von kleinen und großen Fans gefeierten UMB-Liveshows mit von der Partie. Bereits in der Vergangenheit stets mehr am durchgeknallten Gesamtkunstwerk oder abseitigen Konzept interessiert als am großen Durchbruch und angestachelt durch die Arbeit an ihrem  Samplerbeitrag und die anarchische Freude und Kreativität der UMB-Konzerte, entstand die Idee, ein komplettes Album mit Musik für Kinder zu produzieren."
Text: jubez
Show more »
https://jubez.de/#!/event/kinderkonzert-mit-gorilla-club/
Getting there
Travel information Deutsche Bahn AG
Please enter the point you wish to depart from. You can also include a street address in order to get a more precise result.