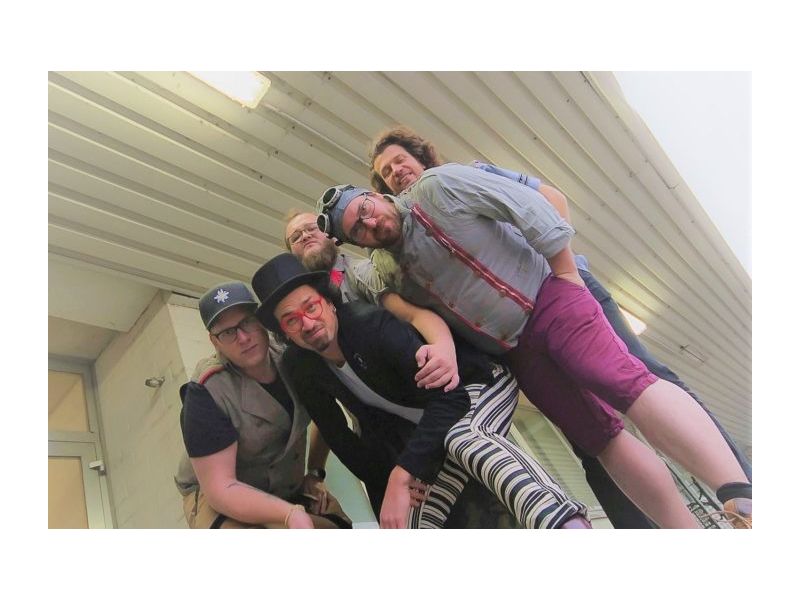 Information
Anschnallen!! Es wird wieder wild und wundervoll: Das Kellerkommando ist mit neuer Platte unterwegs und packt alle in die große Waschmaschine zum 360-Grad-Schleudergang mit 99%-iger Glücksgefühlgarantie.
Treibende Beats, fettes Gebläse von Trompete und Posaune, knarzend schöne Synthbässe und verflixt sexy Ohrwürmer (immer wieder diese Ohrwürmer aus Uromas Plattenkiste!) – mit ihrem unnachahmlichen Mix nehmen sie das Publikum von 8 bis 80 an der Hand und ziehen es in einem unwiderstehlichen Musik-Sog auf die Tanzfläche. Hier steckt viel Party drin, ein bisschen Ska, eine Prise Elektro, ein Batzen Punk, ein Hauch von Volksmusik, selbst Metaller schütteln fröhlich Haare und Beine. Und danach ist nichts mehr, wie es vorher war: Hier ist sie, die Seligkeit nach dem Schleudergang.
 
Auch den Fest-Hügel haben sie schon beben lassen. Den kennt auch schon der lokale Support-Act Cobra Express die mit Surf und Rock n' Roll das jubez ordentlich einheizen.
Show more »
https://jubez.de/#!/event/kellerkommando-2/
Getting there
Travel information Deutsche Bahn AG
Please enter the point you wish to depart from. You can also include a street address in order to get a more precise result.