El Flecha Negra - urban soundz @ jubez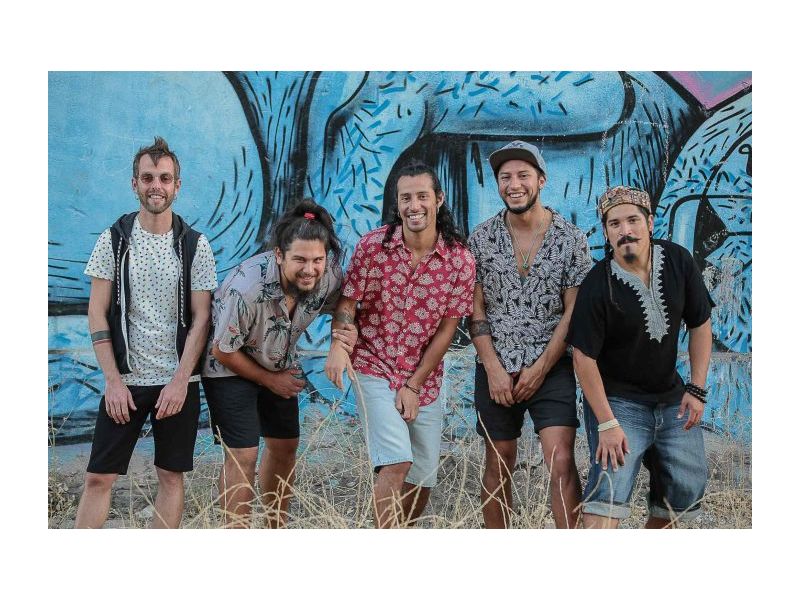 Information
Fusionary Latin Roots - Cumbia / Reggae / Mestizo
"Lasst uns tanzen! Am Vorfest-Donnerstag haben viele schon einen Vorgeschmack bekommen – jetzt geht die Party im jubez Karlsruhe weiter!!!
Mit grenzenloser positiver Energie und spontaner Magie erfüllen El Flecha Negra den Raum. Der"schwarze Pfeil" hat sein Ziel getroffen, wenn es kein Halten mehr gibt und alle zusammen feiern!
El Flecha Negra ist ein reißender musikalischer Fluss, der aus vielfältigen Quellen gespeist wird. Die Musiker aus Chile, Peru, Spanien und Deutschland verbinden traditionelle Stile wie Cumbia und Reggae mit Mestizo und Peruanischen Chicha Sounds. Eine wilde und ungewöhnliche Mischung, die erstaunlich stimmig rüberkommt und direkt ins Herz trifft!
Mit dem aktuellen Album "Tropikal Passport" liefert die Band ein tanzbares und zugleich tiefgreifendes Statement, das Südamerikanische Roots und Karibische Leichtigkeit vereint. Im Sommer 2014 starteten El Flecha Negra zu dritt mit Gitarre, Kontrabass, Cajon und dreistimmigen Gesang als Straßenmusiker und entwickelten sich zu einer gefragten Live-Band, die für ihre energiegeladene Bühnenshow bekannt ist. 2015 erschien El Flecha Negras Debütalbums "Schwarzwald". Sie spielten mehr als 200 Konzerte in Deutschland und dem benachbarten Ausland.
2016 unternahm die Band eine gefeierte Tour in Chile.
Mit den Aufnahmen zu "Tropikal Passport" entwickelte sich der Bandsound weiter. Mit zwei Trompeten, Schlagzeug, traditionellen Flöten und psychedelischer Chicha-Gitarre wuchs El Flecha Negra zu einem Quintett — Eine charismatische, multikulturelle Band aus vier verschiedenen Ländern und zwei Kontinenten.
In den dreizehn Songs auf "Tropikal Passport" erzählen die Musiker von El Flecha Negra von ihren Wünschen und Träumen wie dem Zusammenwachsen der Kontinente, von Freiheit und Liebe, vom Aufbrechen und Reisen sowie von der Freiheit, bleiben zu dürfen und zu genießen – es sind ihre persönlichen Geschichten, die sie dorthin gebracht haben, wo sie heute stehen."
Text: jubez
Weitere Infos:
http://www.elflechanegra.com
http://www.youtube.com/elflechanegra
http://www.facebook.com/elflechanegra
http://www.soundcloud.com/elflechanegra
Show more »
http://jubez.de/#!/event/el-flecha-negra/
jubez.de/tickets
Getting there
Travel information Deutsche Bahn AG
Please enter the point you wish to depart from. You can also include a street address in order to get a more precise result.